Click to Find Out What Business Document Filings You Need to Start Your Business.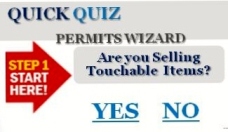 As when you incorporate, when you form an Iowa LLC , you, the member / owner, are not personally liable for its debts and liabilities, but also have the benefit of being taxed only once on your Iowa LLC or corporate profits. Perhaps, an equally important feature is the flexibility of an Iowa LLC . With an Iowa LLC you are not required to abide with corporate formalities such as annual minutes . Keep in mind though that you still need to keep your bank accounts and paperwork separate so you avoid being considered a sole owner instead of a corporation.
This incorporation service was founded by an incorporation and business Attorney.
We are the leader in helping new businesses start operations - we have filed dbas, formed Iowa LLCs for hundreds of thousands of new small businesses since 2000.
We can professionally prepare an incorporation or Iowa LLC package tailored to your particular business needs.
Our legal document professionals are here to explain the process of incorporating or forming an Iowa LLC .
Though we are far better than the competition, our prices are far lower. We're the lowest priced Incorporation service.
We can Form an Iowa LLC your business, file your DBA, business license, tax ids or form an Iowa LLC in all 50 states.
Click Here to Form an Iowa LLC
Incorporation

Information about different business structures and entities:

Also note that you may need other document to start your business - take a look at all products & services to start your business.
Take our Online Quiz to

walk you through the process of choosing an entity, step by step.
Choose a Package to obtain the cheapest business insurance by incorporating or forming an Iowa LLC .